Multi-disciplinary design studio
Made up of artists and experts, the creative team designs collections for the various fashion markets. At the same time, it supports fashion industry professionals in the development and industrial production of custom-made projects.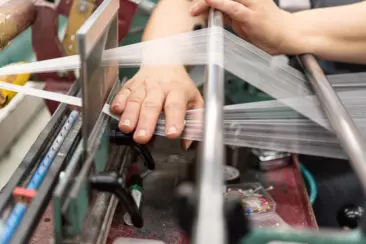 Weaving
An extensive range of weaving techniques are used to add relief patterns, convey the magic of a blend or refine new materials.
One warp and one weft: the art of interwining yarns has become one of BUCOL's specialist skills. The head of the team was awarded the prestigious title of "Chevalier des Arts et des Lettres" (Knight of the Order of Arts and Letters) in recognition for this unique savoir-faire in 2017.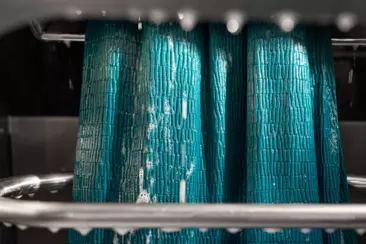 Finishing
BUCOL has a workshop dedicated to fine-tuning the most subtle colours and to developing the various processes which give the fabrics the shade, feel and fall that simulate the senses.
It is during these essential stages that the fabric takes on its definitive form and becomes flowing or stiff, smooth or crisp, sensual or coarse.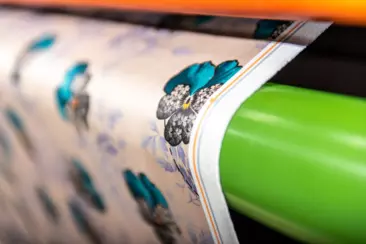 Printing
Each project has its own specific printing technique. Traditional frame or ink jet printing: BUCOL's weaving plants have developed an unparalleled level of expertise in these techniques, enabling them to take up any challenge in terms of design and colour. BUCOL's engineers constantly endeavour to improve traditional techniques and perfect new ones.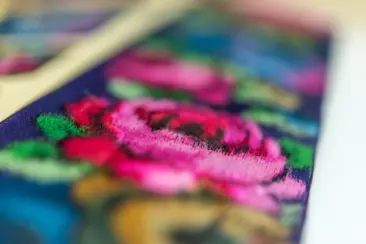 The "velours au sabre" technique
BUCOL's exclusive savoir-faire. This rare technique is used to create a velvet motif on a piece of fabric. Working by hand on double warp duchess satin, the artisan delicately cuts the uppermost satin surface with a sabre blade. This results in a beautiful velvet pattern adorning an exceptional piece of fabric.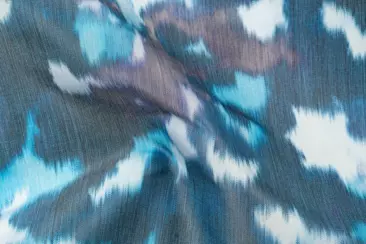 Silk warp printing
This technique, which dates back to the nineteenth century, exemplifies BUCOL's superior know-how. The design is frame-printed directly onto silk warps which are held together by temporary weft. After printing, the weft binding is removed by hand and the fabric is rewoven with a silk weft, creating the characteristic blurred motif for which this technique is known.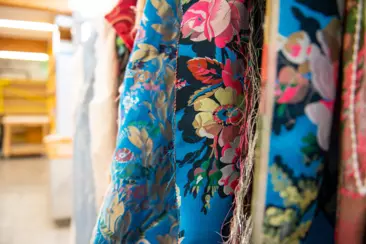 The lampas
Inherited from the rich tradition of ribbonerie Maison BUCOL became a master in the art of Lampas, brocatelle, damasks and other fabrics of delicate weaving techniques.